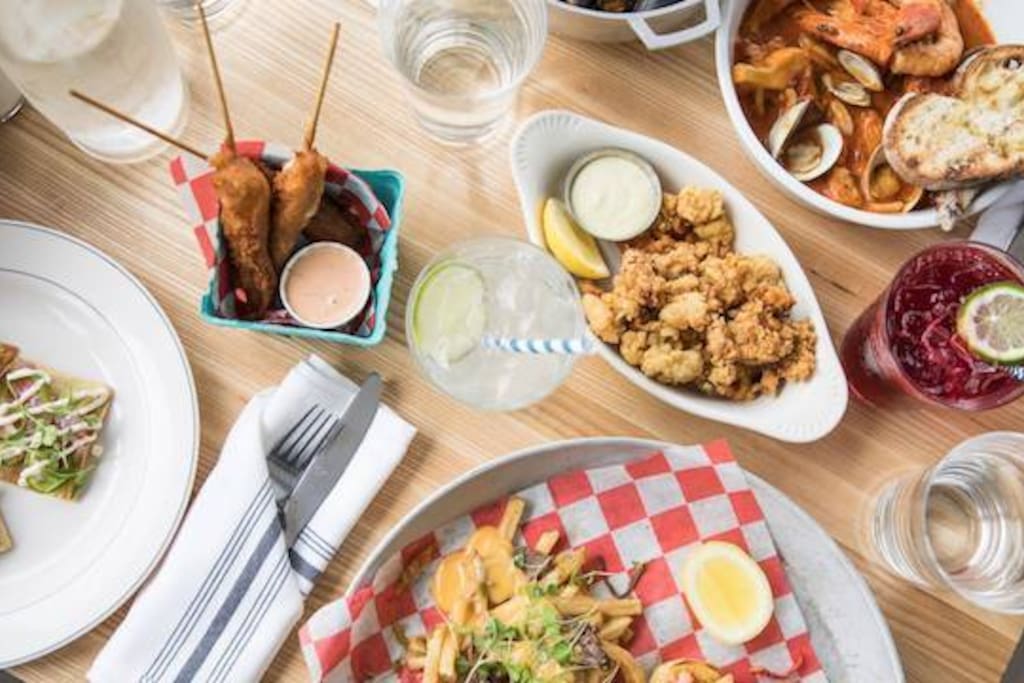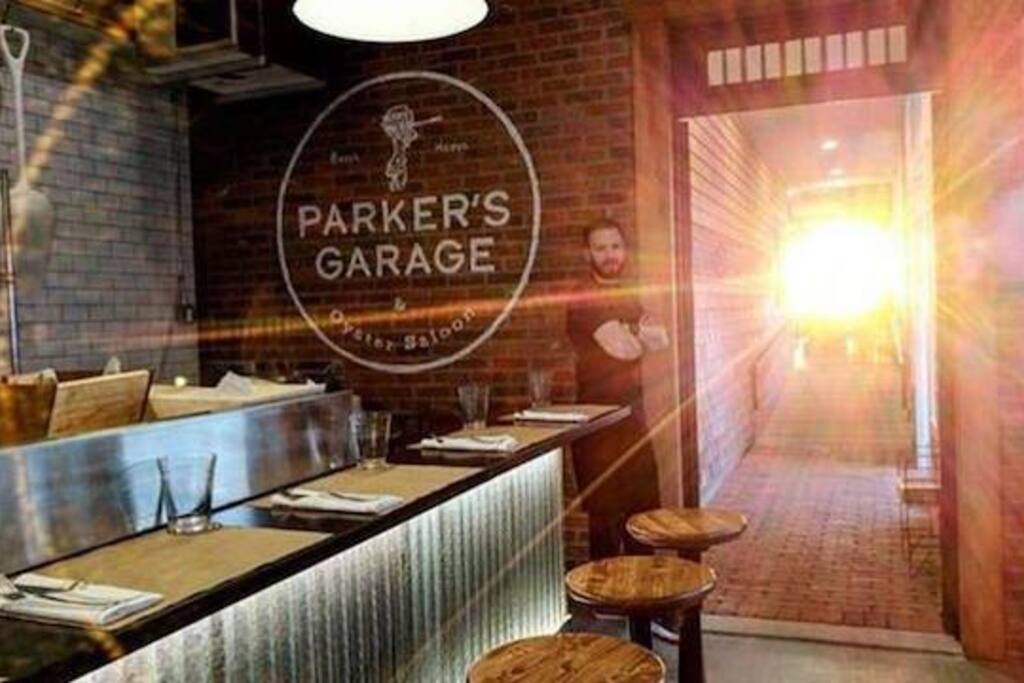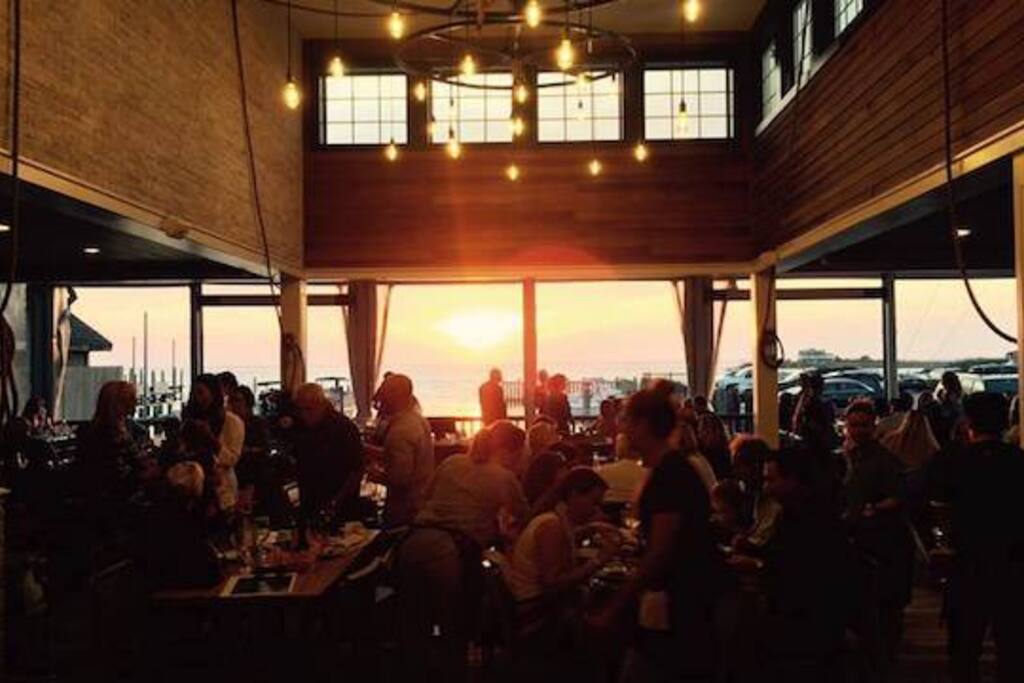 Parker's Garage & Oyster Saloon
4 Einheimischen empfohlen
When we first started talking about a new project at this location, we were enamored by the history of the building. Beach Haven and for that matter, all of Long Beach Island, was always based around the sea and bayman lifestyle. In the 1870s, the newly built railway that connected New York and Philly to the port of Tuckerton brought folks from the city, first fishermen and hunters and later beachgoing families. A steam ferry would shuttle visitors and locals across the bay, and Beach Haven flourished as a seaside community with a commercial pound fishing operation. By the early 1900s, Beach Haven was a geographical embodiment of the good life; that mix of hard work on the bay and beach town relaxation. Ellis Parker (born 1865) came from a long line of Parkertown Baymen. He opened a restaurant and houseboat rental operation, and later a shop to repair boat engines called Parker's Garage, right on the bay. We think of those days as a golden age of Long Beach Island – the fishermen, hotel guests, decoy carvers, barkeeps, kids rowing dinghies, the bootleggers, and baymen. Vintage Beach Haven. By opening Parker's Garage and Oyster Saloon, we're bringing back the spirit of that bygone era.
Öffnungszeiten

Geschlossen · Öffnet wieder: Sunday 4:00 PM
Lobster corndogs -- need I say more! Every restaurant this family owns is excellent.... but good food usually involves a wait. Get there early and for large groups, definitely call ahead to make reservations. They also have an oyster bar that you can just walk in, take a seat and order up!
Parker's Garage may very well have the best food on Long Beach Island. Try all the small plates for sharing. You won't be disappointed.
Bei

buchen