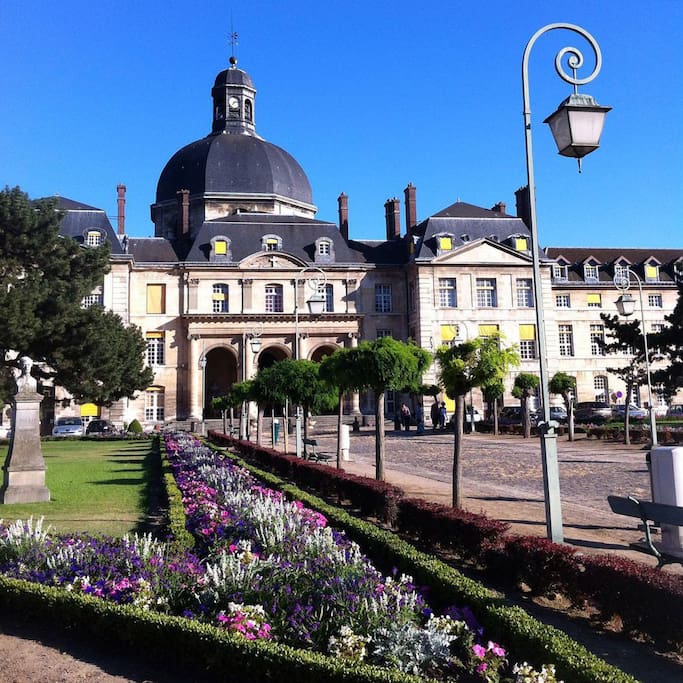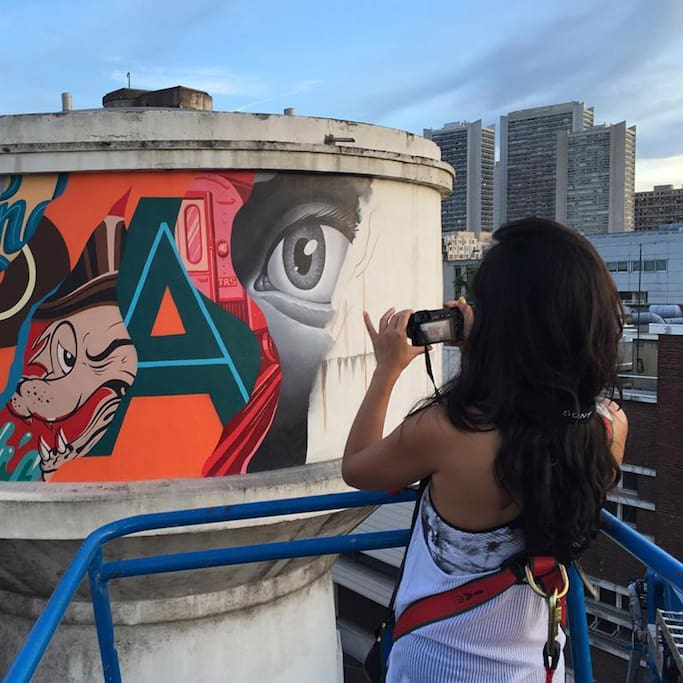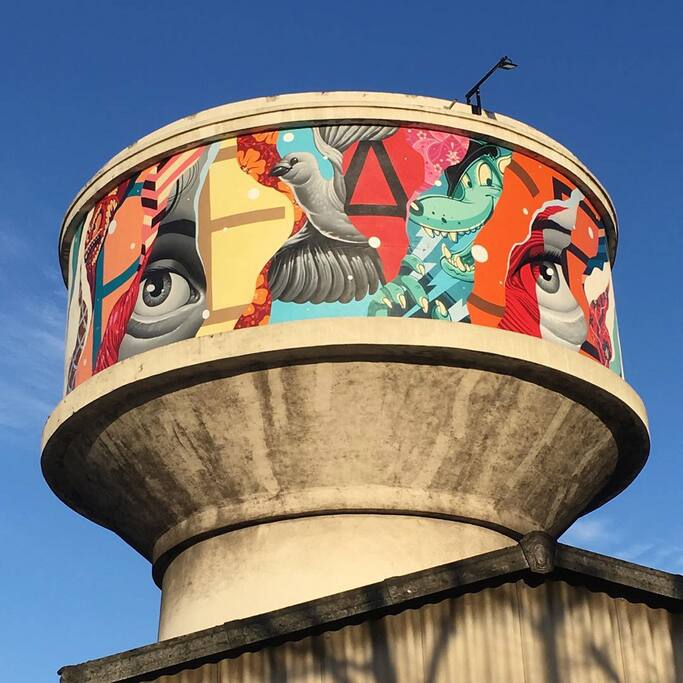 University Hospitals Pitié Salpêtrière - Charles Foix
15 Einheimischen empfohlen
Warum Einheimische es empfehlen
There are very few water towers in Paris, but this one has a beautiful message. Artist Tristan Eaton painted a series of human and animal characters on what's now called the Peace Tower. To see it, walk past the hospital's Dr. House mural, made by Invader, and follow the signs for the "blanchisserie" until you come face-to-face with the tower. Because the tower is visible from every train that leaves the nearby station, the artist decided to include the metro in his mural. If you look carefully at the letter "a" in "paix," the French word for peace, you'll see the head of the train.
Standort

47-83 Boulevard de l'Hôpital

Paris, Île-de-France 75013

Telefonnummer

+33 1 42 16 00 00
It is the beautiful building you see from the balcony. This hospital complex is composed of an old part dating from the 17th Century with even dedicated chapel, the Saint-Louis chapel, built under Louis XIV. The Hôpital universitaire Pitié-Salpêtrière is part of the "Assistance publique – Hôpitaux…
The central square is quiet and green, ideal for playing outside with children, far from the busy streets of Paris. The chapel is also worth a quick detour.
Built under the kingdom of Louis XIV, it's one of the most known hospitals all over the world. Neurologists as Charcot, Babinski and others were formed here. Beautiful architecture.
Nearest hospital for emergencies. Walk 2 minutes to our metro stop and take line 5 two stops to Saint Marcel. It's 2 minutes by taxi or 20 minutes walking across the bridge "Austerlitz"