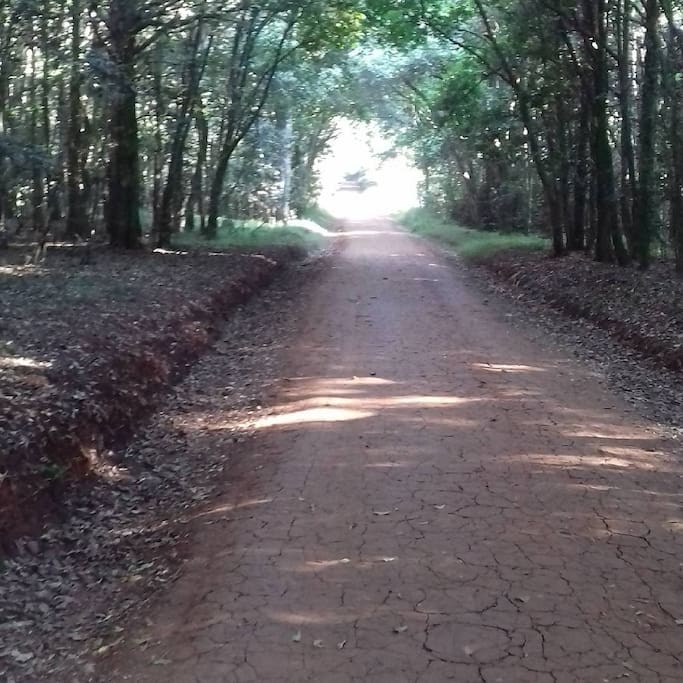 76 Einheimischen empfohlen
Warum Einheimische es empfehlen
If you feel like you need to escape busy Nairobi city life, the Kaurua Forest is a rare retreat. It's a big forest north of the city centre with a waterfall, caves, and a butterfly lake, and it's filled with trees for the kids to climb on. What's great here is you can hire bikes at the entrance and cycle around the wide, flat tracks with the family. There's a beautiful restaurant in the forest called the River Cafe. I would book in there for brunch or lunch while you're visiting, as it can get busy. There's also lots of grassy patches throughout the forest to picnic. Tracks can get quite dusty in the dry months so you may get a little grubby!
Standort

Nairobi, Nairobi County
Unterstützt von Foursquare
This is the only indigenious Forest in the city. Nature at your doorstep for quiet walks, morning jogs, bike riding or just coffee at their new restaurant!
This forest is 10 minutes away. It is a serene and calm treed area where people go to take walks, run or bike. There are numerous relaxing trails (some with waterfalls) that one can take, just to enjoy nature. Once inside, there is a good restaurant, the River Café with quite a diverse menu serving…