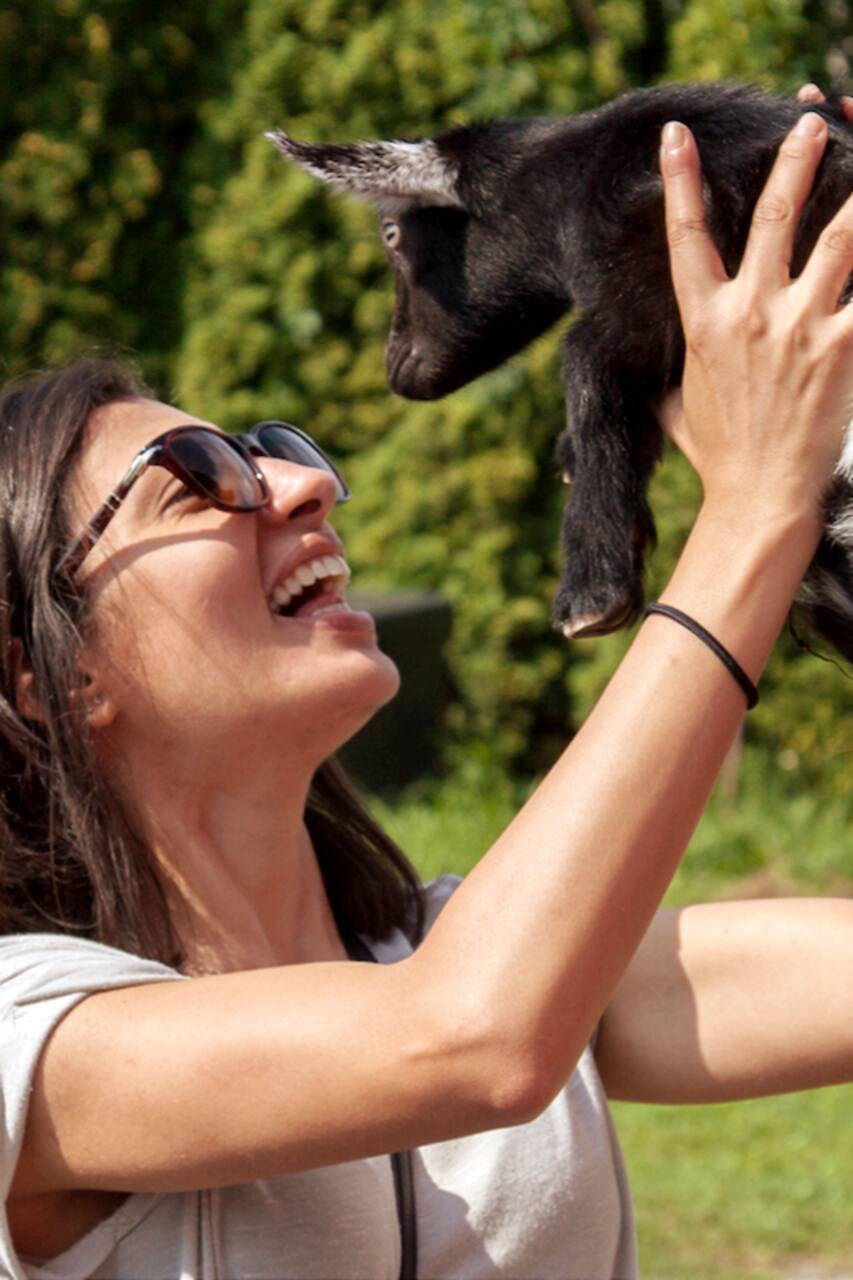 Shmurgle a Goat, Cosy Winter Edition
Shmurgle a Goat, Cosy Winter Edition
Duration:
Insgesamt 1 Stunde
Includes:
Essen und Getränke
Languages:
Auf Englisch angeboten
We are 2 people who came to our senses and left Toronto in 2007 for a place in the country. In 2009 we brought home 4 impossibly cute Nigerian Dwarf Goats and now we are one of the largest breeders in the country. We give workshops on milking, making cheese and much more. We've birthed more than 180 baby goat on our farm and have helped many people start their own herds. But the Haute Goat…
Was wir unternehmen werden
THE HAUTE GOAT SHMURGLE SHMURGLE: Def, snuggle, smooch, hug, cuddle ANY animal but particularly and with emphasis – a Nigerian Dwarf Goat. The magic begins when you come down the driveway and catch your first glimpse of the breathtaking Northumberland Hills. Meet Haute Goat owners Shain and Debbie as they greet you with open arms and warm farm hospitality. You'll discover their passion for their…
Was du sonst noch wissen solltest
We are always a 'go' unless driving conditions are bad.
Was ich zur Verfügung stelle
Food
Guests can choose one of our 2 hearty Artisan Soups, crusty bread and Local Apple tarts drizzled with goat milk Cajeta sauce.
Drinks
We have lemonade, tea and coffee available
Was du mitbringen solltest